– Paris Report –
KIMONO in the eyes of Parisians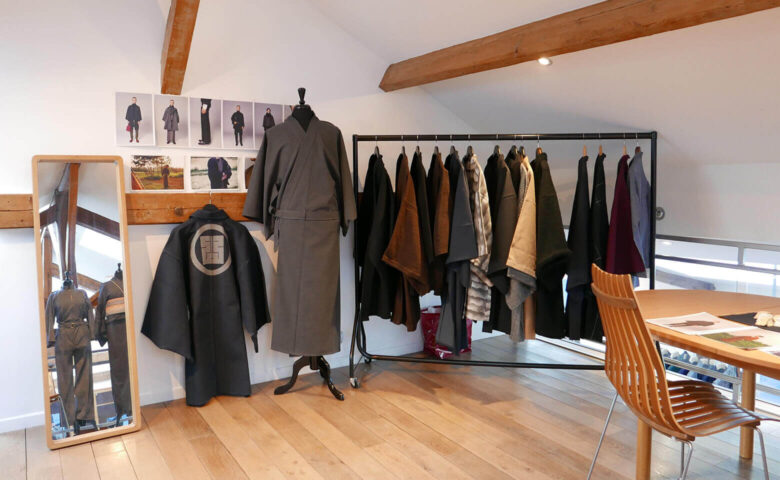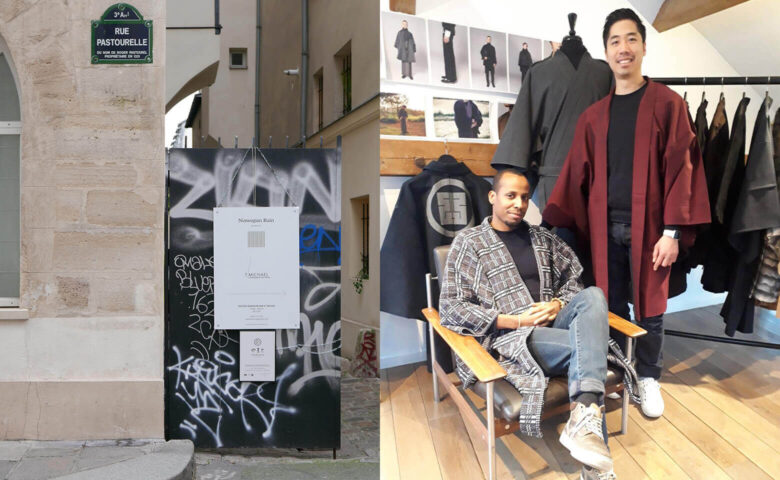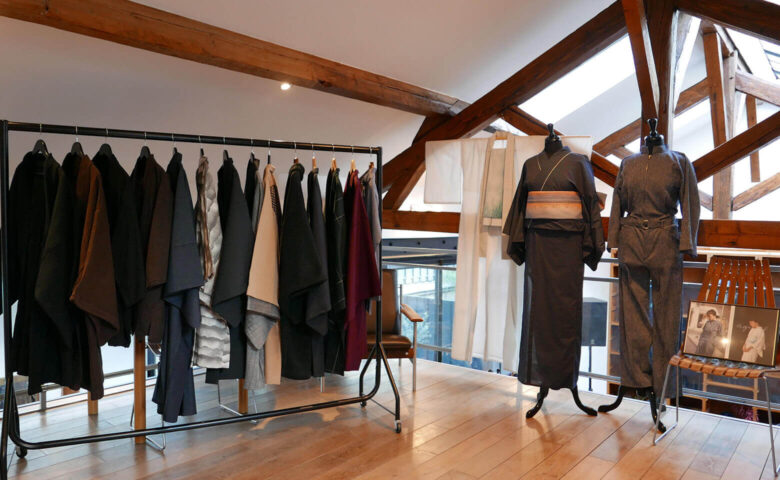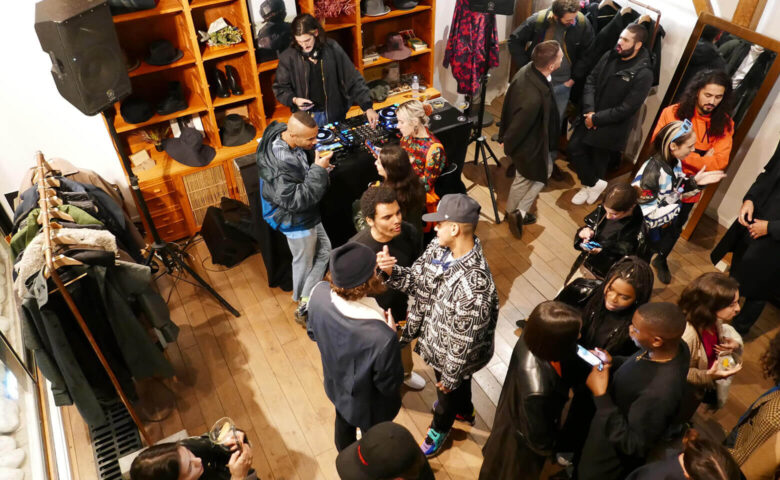 In January 2020, Yamato Co., Ltd. held an exhibition called KIMONO EXHIBITION in Paris, France.
The Marais district in Paris where the exhibition was held was crowded with buyers and the media from all around the world, because Men's Fashion Week was being held. Attracted by the KIMONO, a lot of Parisians visited our exhibition.

Michael (31 years old) and Jean-Paul (34 years old) are Parisians who are interested in the kimono.
What does the KIMONO look like in the eyes of Parisians?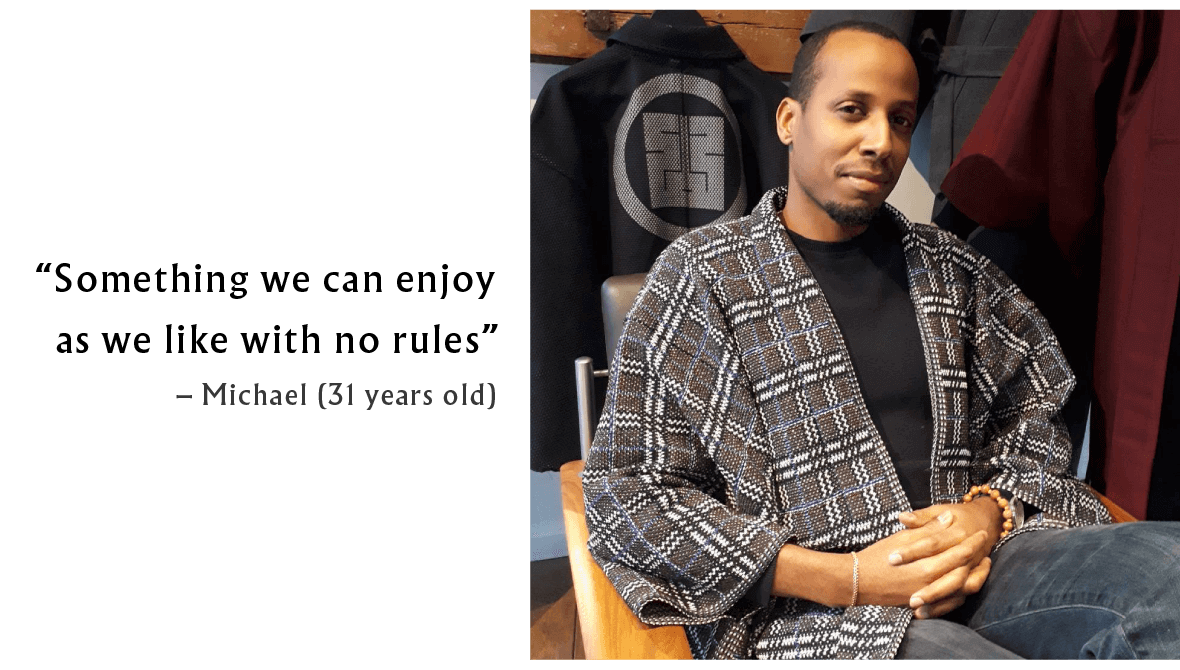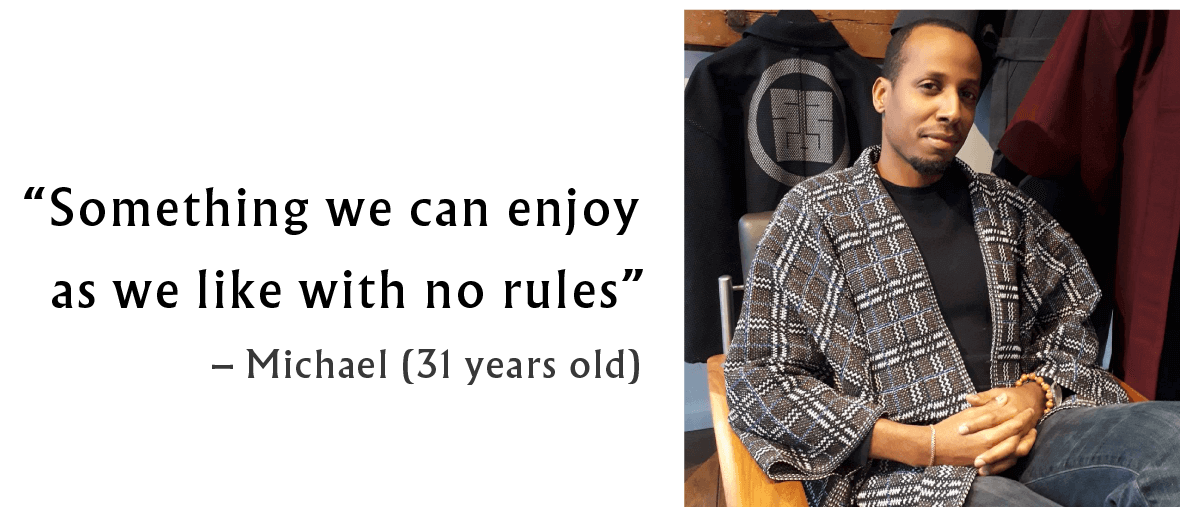 "I've been interested in Japanese culture and fabrics. The kimono and its fabrics are attractive to me. I think of the kimono as something we can enjoy as we like, because it has no defined roles unlike trousers, shirts, and ties in Western-style clothing.
For example, T-KIMONO's item made from wool mohair has a perfect balance and can be worn to work instead of a jacket. Japanese people have an interesting sense of balance.
As I thought of the kimono as something to be worn indoors in the first place, I'm glad that I've found the kimono that can be worn outside. When I visited Japan, everyone wore the kimono inside a hotel, so I thought that the kimono was something that should be worn that way."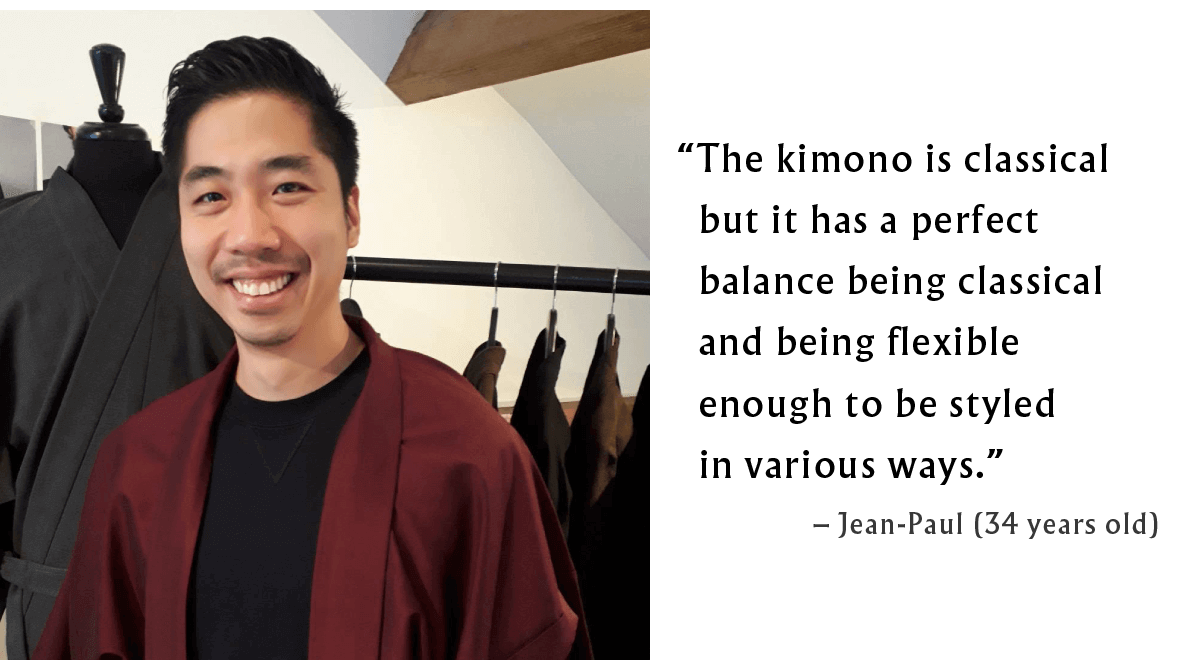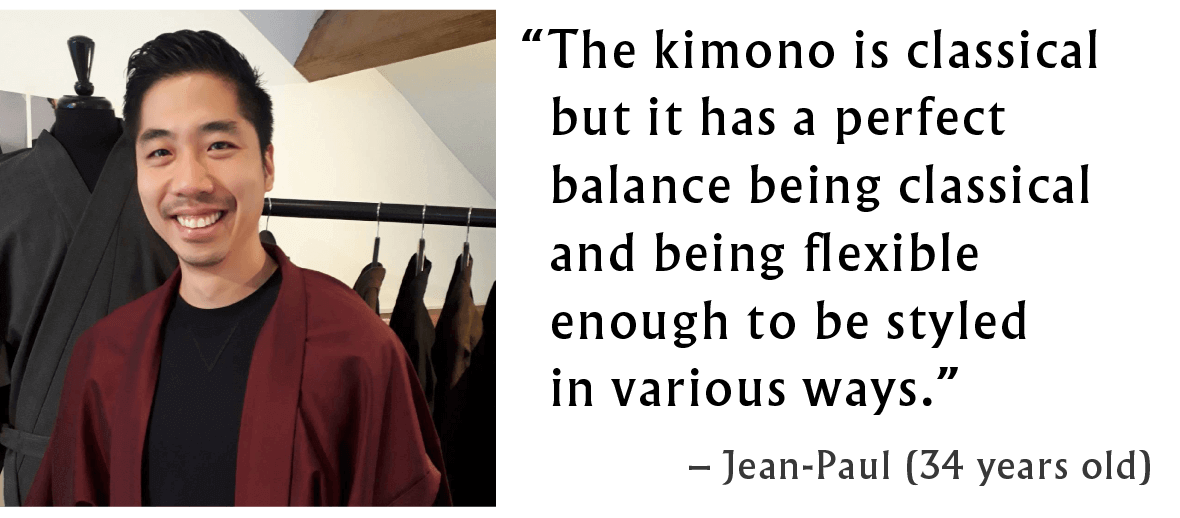 "It's fascinating that it doesn't look showy even though it's red. Maybe tranquility is the essence of the kimono. I believe people are unconsciously attracted to the kimono because everything about it makes sense. I think, when we are exposed to Japanese traditions, styles, and beauty, we can see their context.
Though France is known as a country of cultural diversity, when it comes to outfits, we are surprisingly conservative. For example, I've been taught that there is a rule that we should wear a Western-style tuxedo at any ceremony regardless of race, and it is how we show our respect for the country.
However, if we wear the haori, which kind of looks British or Parisian, such as T-KIMONO or this knitted haori (Y. & SONS x COOHEM), I think it doesn't look out of place. Because, though they look different for sure, everything about them is classical and they have a perfect balance being classical and being flexible enough to be styled in various ways.
If the kimono keeps incorporating various personalities, maybe the time will come when people will see your personality in the kimono you will wear."
Related Contents